The critical difference between the 'integration' and 'liberation approach' is that the latter is designed to provoke the 15 per cent Muslim population of Telangana.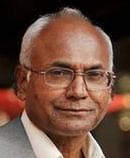 12 September, 2022 08:41 am IST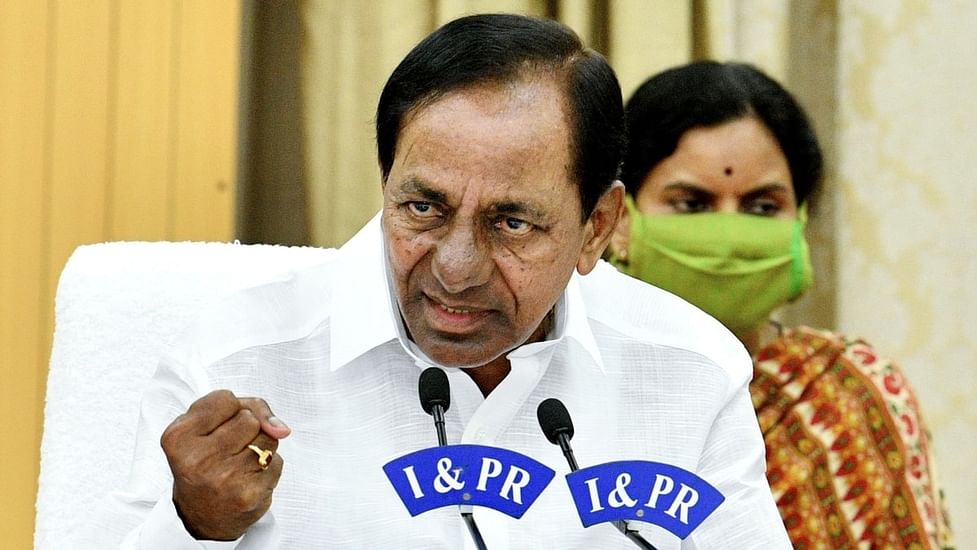 File photo of Telangana Chief Minister K. Chandrasekhar Rao. | Photo: ANI
Politics over the celebration of Hyderabad's inclusion into the Union of India has picked pace this year. While the Narendra Modi government at the Centre has decided to officially celebrate 17 September as 'Hyderabad Liberation Day', the Telangana government led by Chief Minister K. Chandrasekhar Rao will remember it as 'National Integration Day'.
The BJP's reference perhaps alludes to Hyderabad's "liberation" from its last Nizam, Osman Ali Khan's monarchic rule. The RSS-BJP do not see the Nizam rule as just monarchic but also 'Muslim rule over Hindus'. CM Rao's decision seeks to counter this aggressive 'anti-Muslim posture of the central government'. This move assumes greater importance in light of Rao pitching himself as a national leader.
In all of this, the Communist Party of India (Marxist) and the Communist Party of India, which called 17 September a 'Vidrohi (Deception) Day' got completely marginalised. However, they keep holding the view that the merger of the Telangana state in the Union was done to crush their armed struggle.
Why integration must be discussed
Junagadh was the last integrated state that saw much more anxiety because its Muslim ruler, Muhammad Mahabat Khanji III, had already acceded to Pakistan and settled there. But the RSS-BJP combine does not talk about Junagadh at all.
This contentious competitive celebration of Hyderabad's merger with the Indian Union under the decisive leadership of Sardar Vallabhbhai Patel, then-deputy PM and home minister, needs a thorough discussion. With Hyderabad's merger on 17 September 1948 and Kashmir's before that, there was no disruptive princely state left to be integrated.
Kashmir and Hyderabad wanted to be independent nations while the Junagadh king wanted to go with Pakistan. The remaining princely states were merged through diplomatic negotiation by Patel and V.P. Menon, who was the secretary in the home ministry and known for his negotiating abilities.
Kashmir was a Muslim-majority state ruled by a Hindu king whereas Hyderabad was a Hindu-majority state under a Muslim king. The Congress was serious about bringing them into the Union after West Pakistan was partitioned. It did not want any idea of independent state within India. Hence, the Nehru-Patel government was prepared to use force and integrate them. Only then would India's status as a sovereign and independent nation come into existence. While Kashmir was seen as a problem region on the border, Hyderabad was a much bigger problem in the centre. Patel and Jawaharlal Nehru were very serious about it. If the Hyderabad state had not merged, the meaning of 'India' would have been different.
The RSS was also advocating for a merger while the Communist Party of India made it an experimental armed struggle base. The RSS saw it as a Muslim state and hence was against its status as an independent nation. But in those days, the RSS was not a force to reckon with. Its nationalism was largely centred on 'anti-Muslim' views and the organisation itself was more a campaign network.
The Congress wanted India to be a well-governable, geographically united state. And that happened with the merger of Hyderabad — after what is known as the 'Police Action'. The Central government needed to use force in Kashmir, Junagadh, and Hyderabad, and that led to many deaths and atrocities.
Deepening the divide
After hesitating for a long time, the Telangana Rashtra Samithi (TRS) has taken a properly formulated stand because the RSS-BJP combine has been seemingly trying to turn it into a communal issue for the past few years. Now, the Centre has jumped into the fray keeping in mind the 2023 assembly election.
The critical difference between the 'integration' and 'liberation' approach is that the latter is designed to provoke and target the 15 per cent Muslim population of Telangana and isolate and harass them. A ruling party at the national level with a comfortable majority works around these issues so the nation cannot proceed on the path of development.
Prime Minister Narendra Modi installed a massive statue of Sardar Patel in Gujarat and called it 'The Statue of Unity' as Patel was a key figure in the integration of Junagadh, Hyderabad, and Kashmir into the Union. Why did they not name it as 'The Statue of Liberation'? The greatness of Patel lies in merging these three 'troublesome states' into the Union. The RSS-BJP appropriated Patel, a Congress leader, for this very reason and made him their icon. Patel being the tallest leader with a Shudra-agrarian background without any dynasty politics to burden his legacy, unlike Nehru, is the reason the RSS-BJP combine is spending so much political and financial capital on him.
Why use a special language for Telangana and constantly keep the state in religious conflict? The people of Telangana and political parties must celebrate 17 September as 'National Integration Day' so that the communal bogey around the issue could be buried.
There is a popular photograph of Sardar Patel and Osman Ali Khan walking side by side after they signed the accession agreement in Hyderabad. It can be seen at many places in the city and also on social media. Unlike the ruler of Junagadh, who went to Pakistan, Osman Ali Khan remained in India. Most of his family wealth was also given to the Union, including the famous Hyderabad House in Delhi. Why then should one vilify him and the Muslims after 75 years in this so-called Amrit Kaal?
The people of India certainly proved that they are gracious enough to forget past wounds and reconcile to live in peace. What the BJP government is doing is unbecoming of a nationalist party.
Nationalism isn't about reopening pre-Independence wounds and putting salt over them. Nationalism is also not about turning people against each other. Let us celebrate 17 September as 'National Integration Day' and pay homage to Sardar Patel and those who died on both sides.
Kancha Ilaiah Shepherd is a political theorist, social activist and author. His most known books are Why I Am Not a Hindu: A Shudra Critique of Hindutva Philosophy, Culture and Political Economy, and Post-Hindu India: A Discourse in Dalit-Bahujan Socio-Spiritual and Scientific Revolution. Views are personal.
(Edited by Humra Laeeq)
https://theprint.in/opinion/modi-govts-hyderabad-liberation-day-reopens-old-wounds-kcrs-integration-wiser-approach/1124632/